Shipping rules
Orders on Huanian Mall are delivered by SF.
The postage rules are:
In Guangdong, if the actual payment is 500 packages, the freight will be 13 yuan if it is not satisfied.
In Central China, East China and South China, the actual payment is 1500packages, and the freight is 25 yuan if it is not satisfied.
In North China, Northeast China, Southwest China and Northwest China, the actual payment is 1500 packages, and if it is not satisfied, the freight will be 26 yuan.
In remote areas (Inner Mongolia, Jilin, Heilongjiang, Tibet, Gansu, Xinjiang, Qinghai and Ningxia), if the actual payment is over 500 packages, the freight will be 30 yuan.
Hong Kong, Macao and Taiwan actually pay 5000 packages, and if they are not satisfied, the freight will be 35 yuan.
When you place an order on Huanian Mall, please pay attention to the freight of the relevant order.
If you have any special requirements for delivery, please be sure to contact our pre-sales customer service for consultation in advance.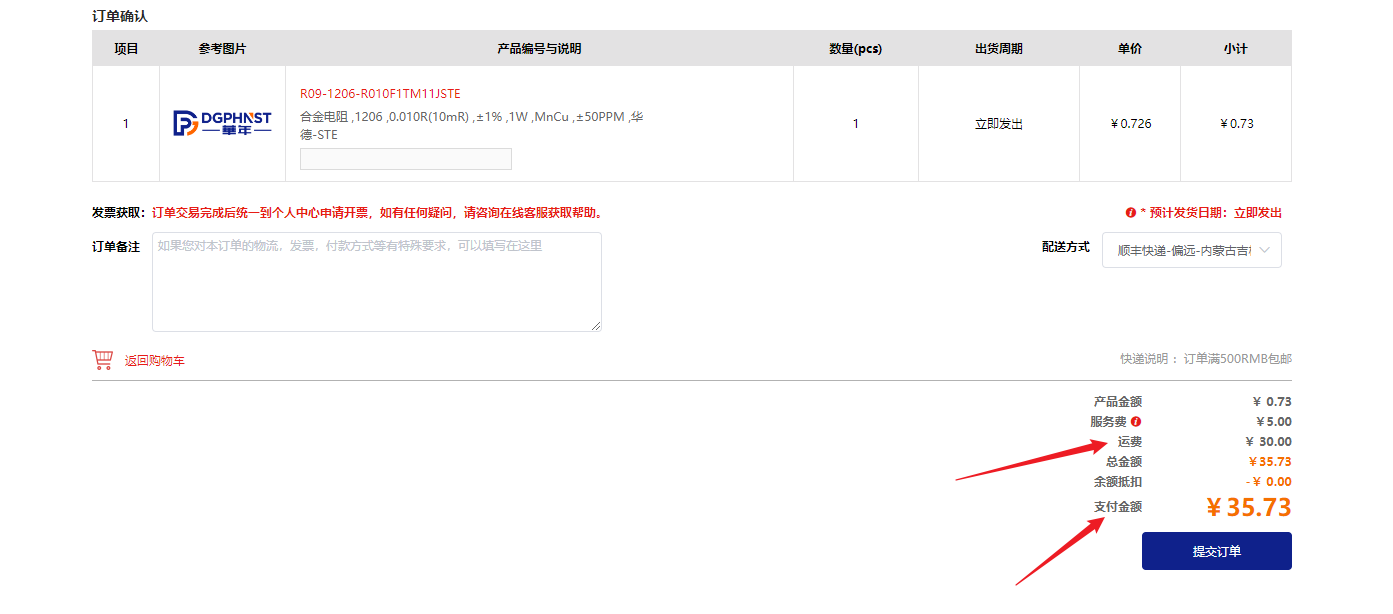 Carefully check the receiving information before payment. If you need to modify the address, please contact the customer service in time. We will try our best to contact the express for you. If the application for address modification is submitted after the order package is sent, the success of order modification cannot be guaranteed.
The expenses arising from the change of address shall be borne by the customer.
Huanian Mall will not be liable for delay or return due to the following reasons:
1. The delivery is delayed due to remote areas, inconvenient transportation and other problems;
2. The package is delayed or cannot be delivered due to the buyer's reasons (such as changing the receiving address, unknown address, wrong address, unable to contact, rejection, no agent, etc.);
3. Delay in delivery due to delivery resistance (delivery is not allowed at the receiving address, delivery is not accepted on rest days / public holidays, etc.);
4. Delay caused by force majeure ("force majeure") It refers to unforeseeable, inevitable or insurmountable objective conditions and other objective conditions that affect the delivery time and cause package delivery delay, including but not limited to national or regional air or ground transportation system control or interruption, communication system interference or failure, government behavior, policy change of competent postal authorities, war, earthquake, typhoon, flood, fire and heavy rain , fog and other similar events).