Invoice application
Dear user,

When your order is completed in Huanian Mall and you need to apply for an invoice, simply log in to your user account and complete the following steps to apply for an invoice.
1. After logging in, enter the personal homepage, click the order center in the sidebar, and enter the invoice application page. Check the order and select the invoice type. As shown in the figure: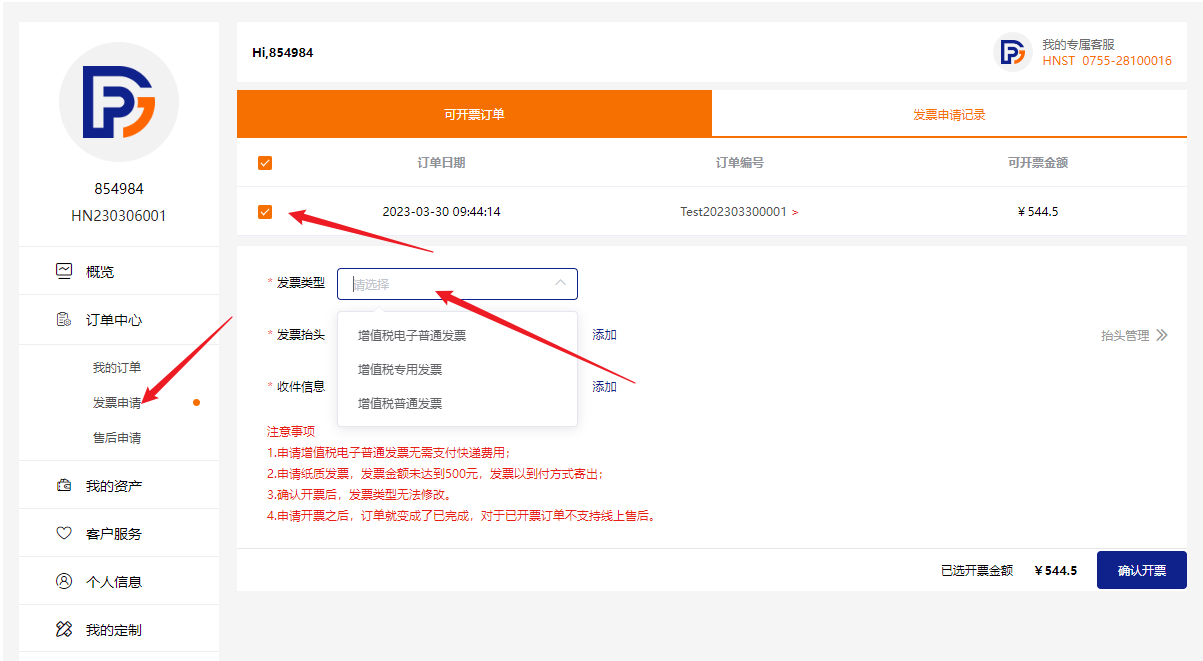 2. If you choose the general electronic VAT invoice, you can click Add to enter and fill in the invoice information. After clicking OK, the invoice will be sent to your mailbox within 72 hours.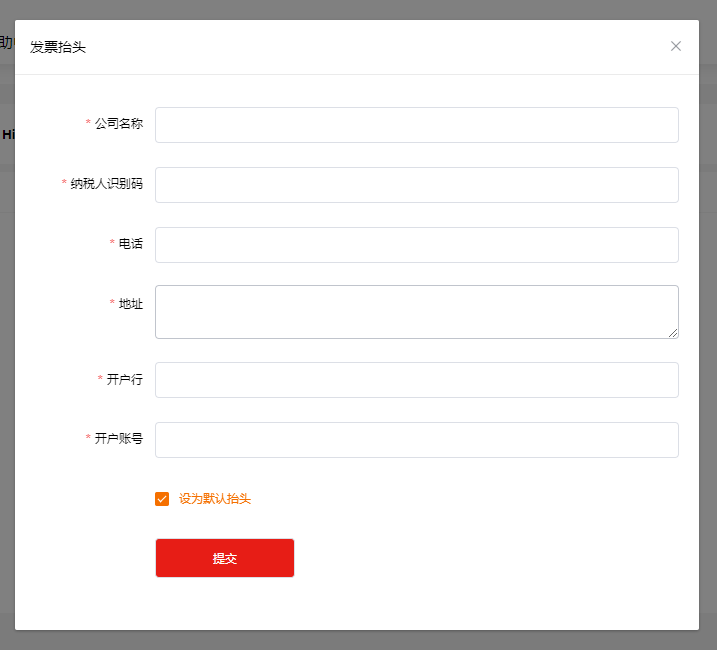 3. You can also apply for an entity's special ticket or general ticket. Please note that when the amount of your paper invoice is less than 500, the postage needs to be paid, and the postage is free for more than 500.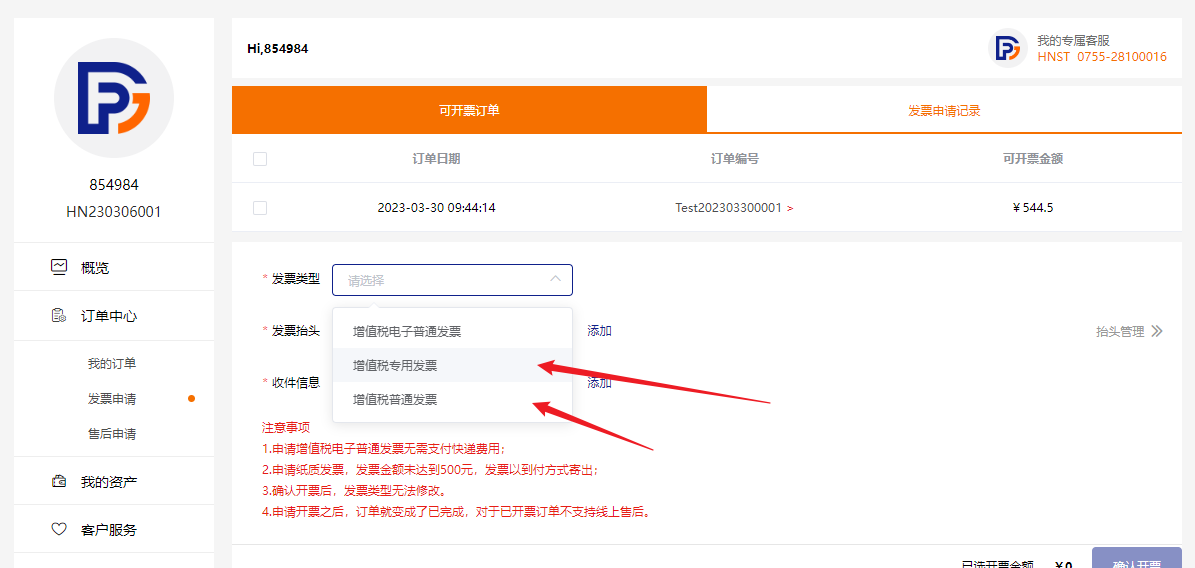 4. After applying for invoicing, the physical invoice will be issued and mailed within 7 working days. Please pay attention to check.
5. After confirming the invoice, the invoice type cannot be modified. Please fill in correctly.
Thank you again for your support of HNSHOP!