Selection and order
After registering, users can place orders for customized products on Huanyuan Mall.
Selection method:
1.Log in to your personal account, open the homepage, click "View All Products" to enter the product catalog.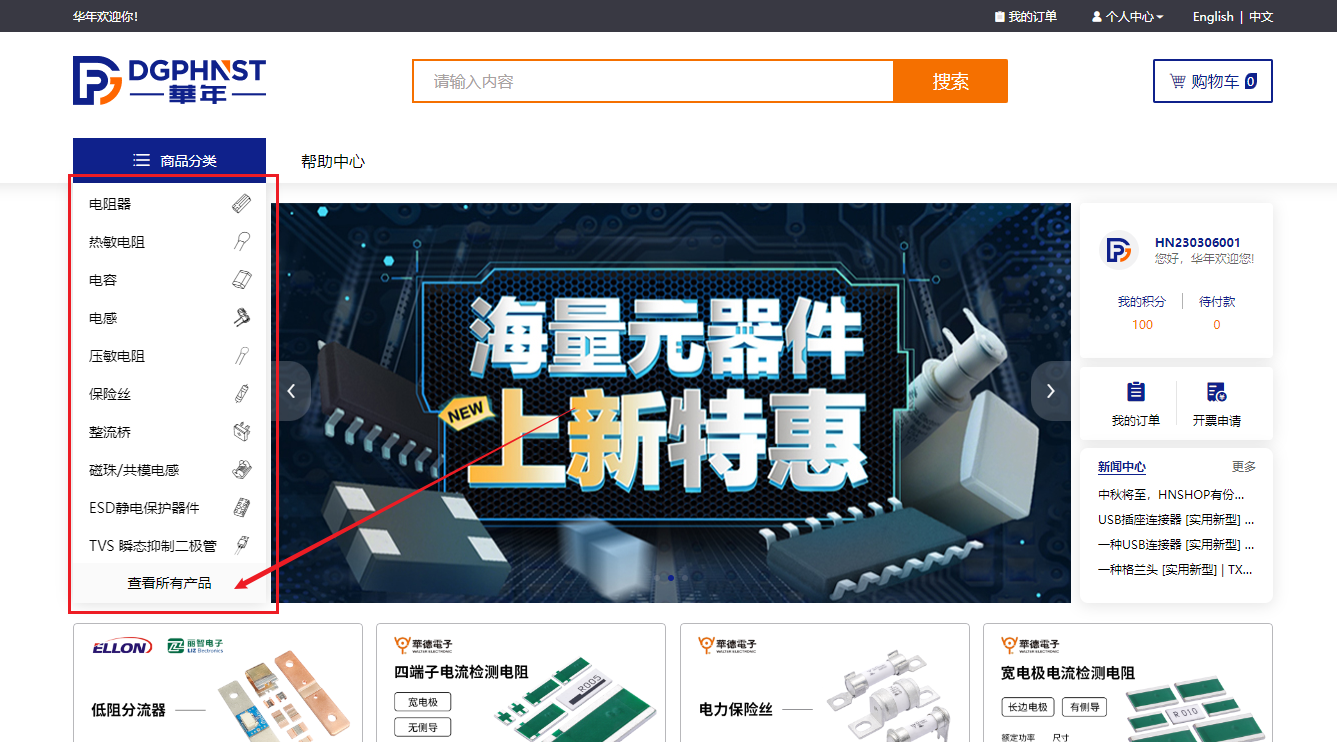 2. You can also hover over the corresponding category to view the corresponding product and quickly enter it.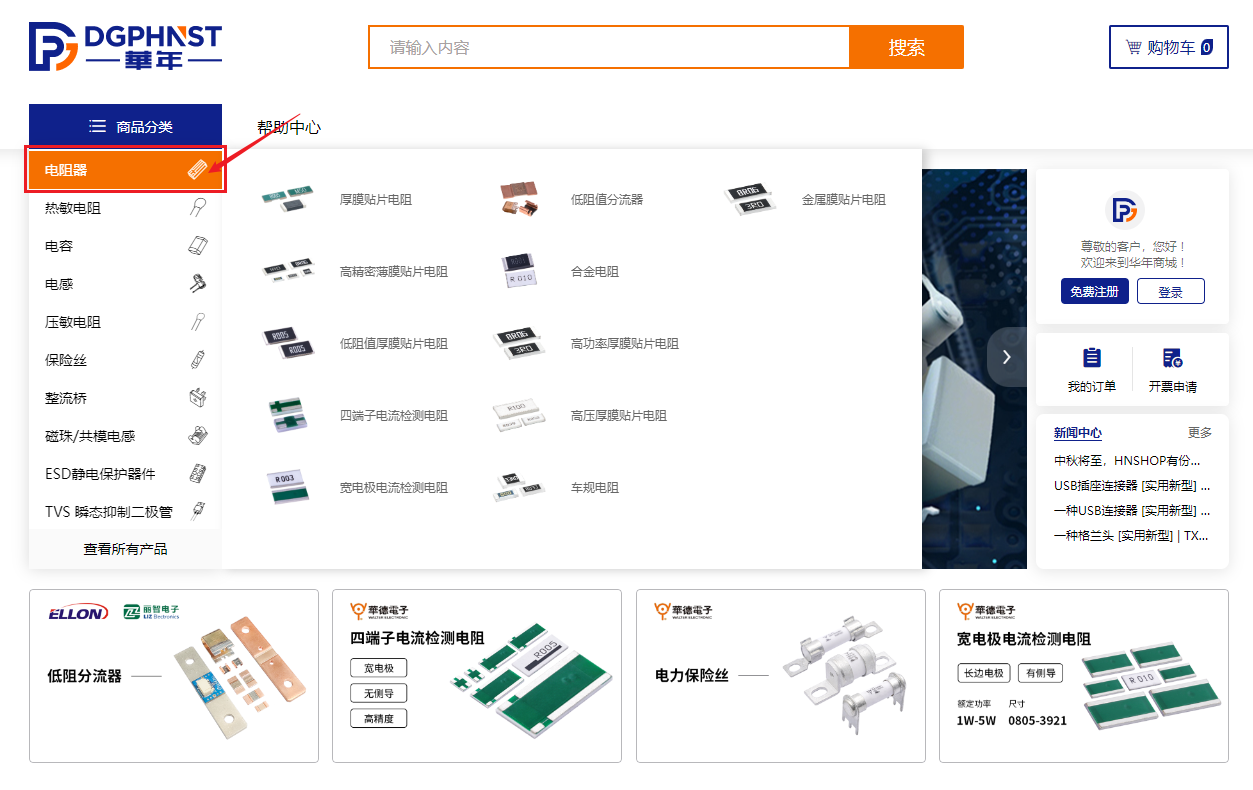 3. Click on the left category to quickly find the corresponding subcategory, and then select the type of product you need.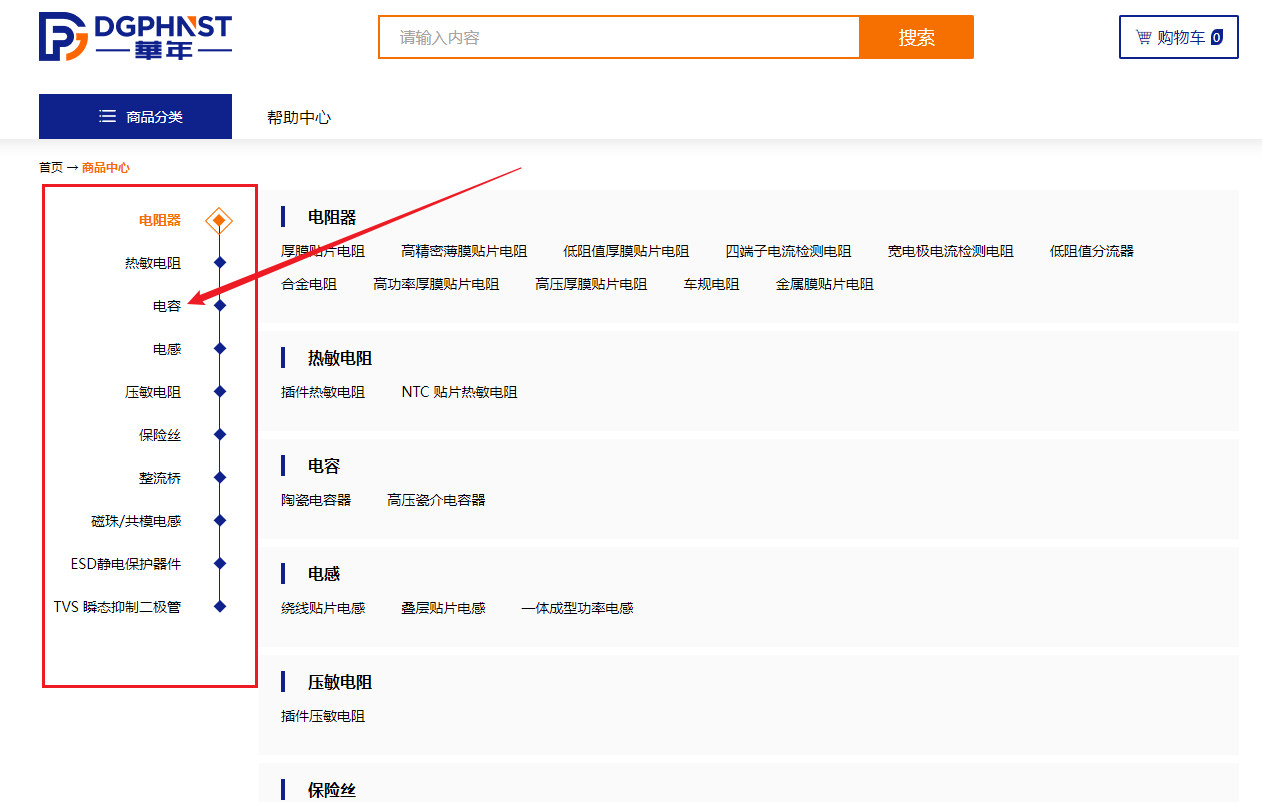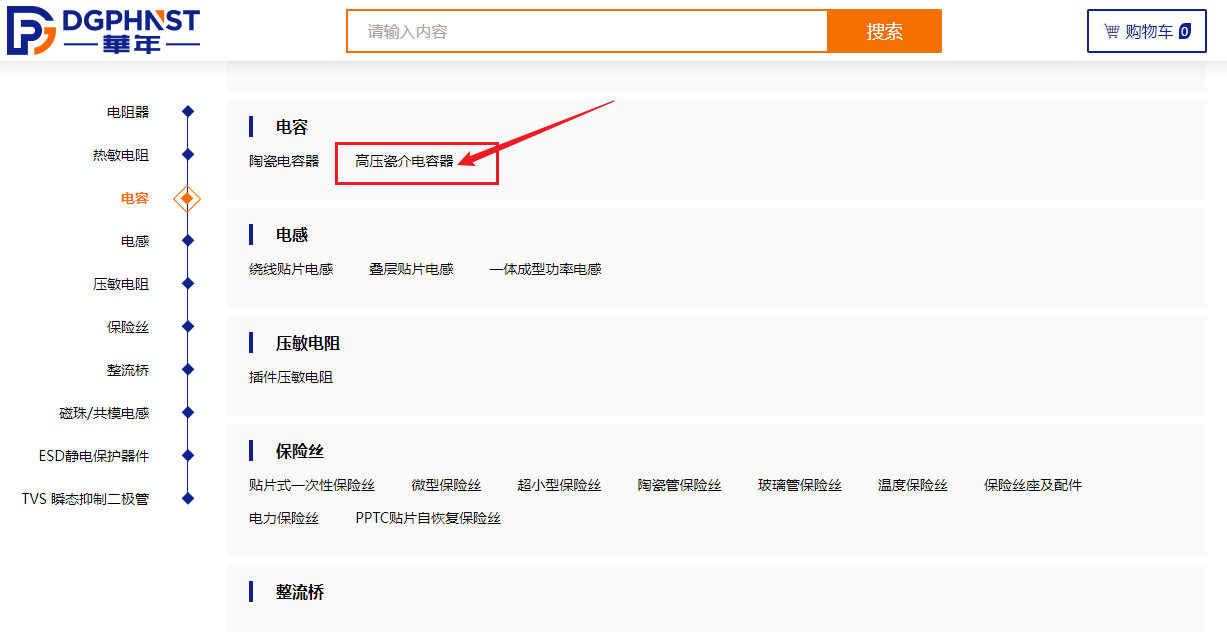 4. Further select the required product specifications or search for a specific model in the search bar.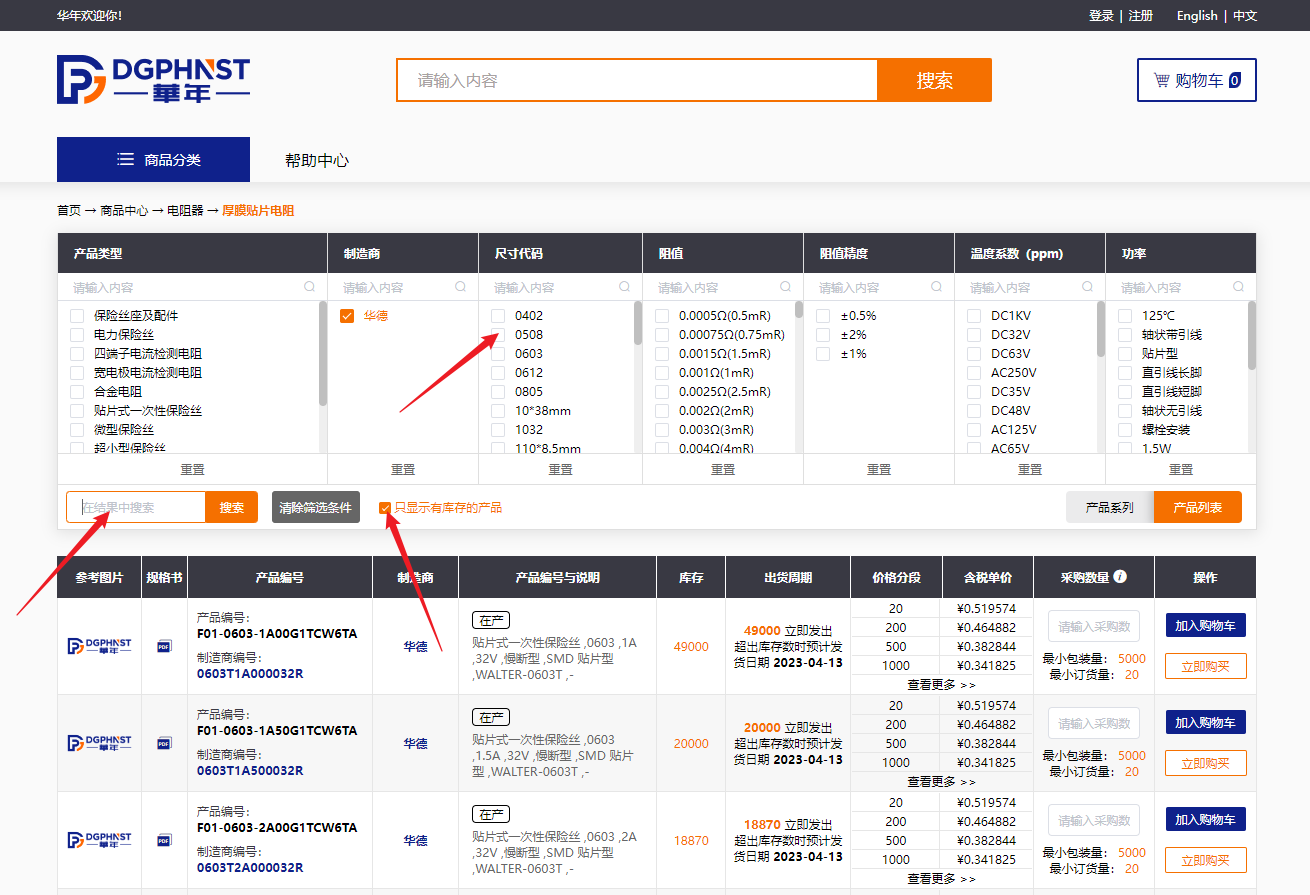 5. Click the button on the right to freely switch between viewing modes, series view or product list view. When selecting product list view, you can directly enter the purchase quantity on this page and add it to your shopping cart.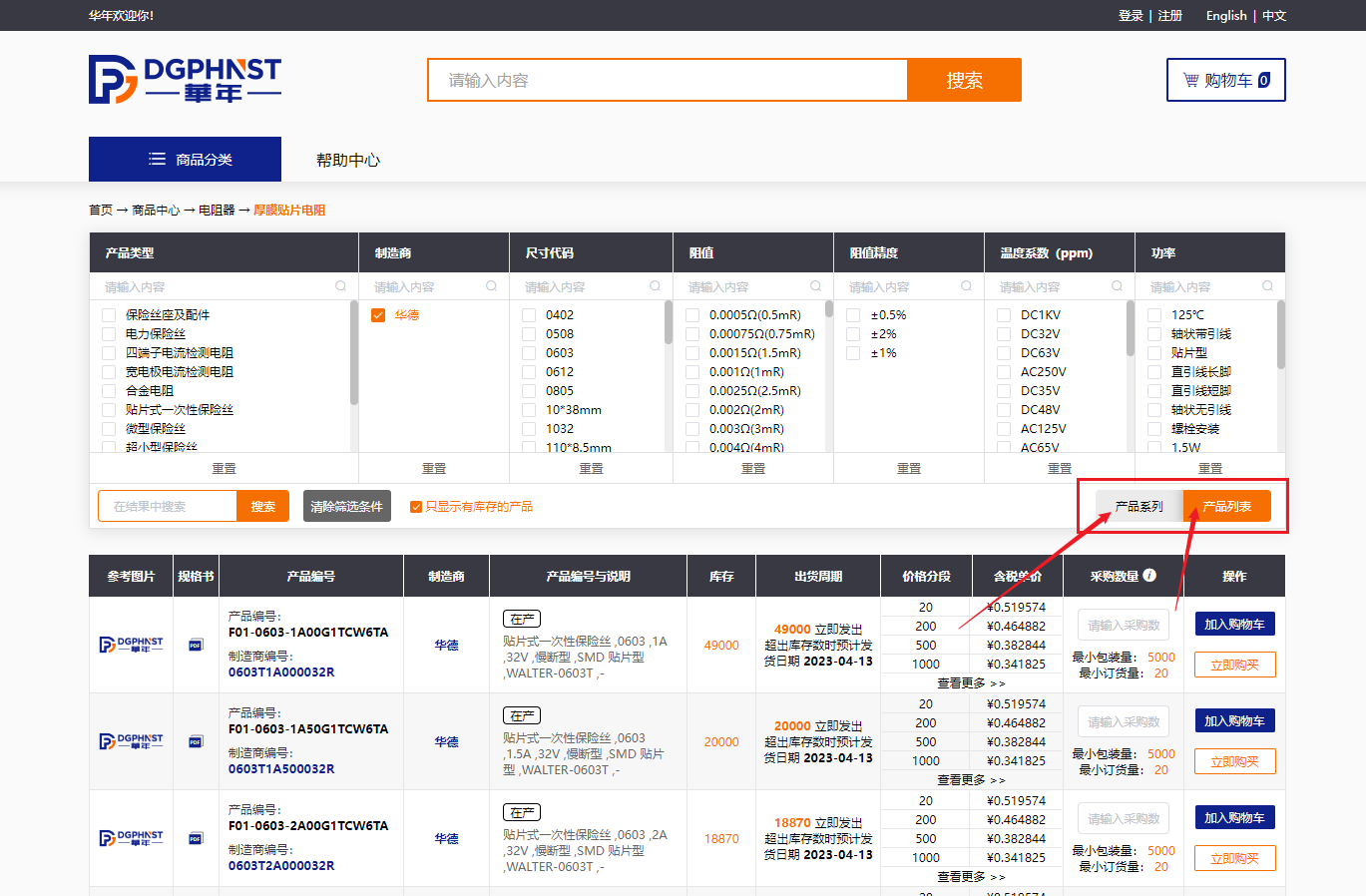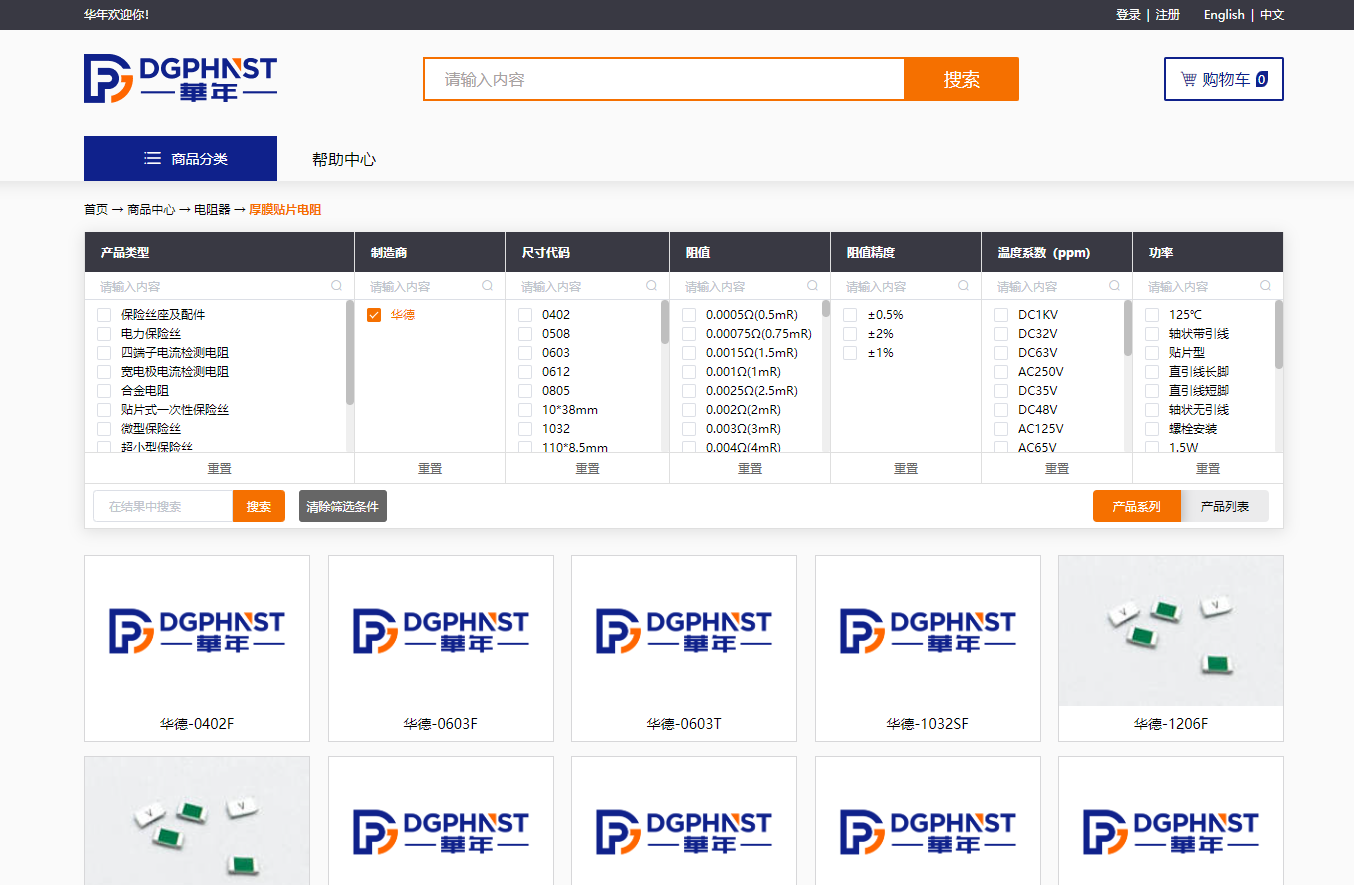 6. Click to enter the product series page, further select the required product model, click the product introduction to quickly view the series parameters, you can directly enter the purchase quantity on this page and add it to your shopping cart. You can also click on the product number to enter the details page to learn more about inventory, delivery time, and other information. You can add it to your shopping cart after filling in the purchase quantity in the right-hand column of the page.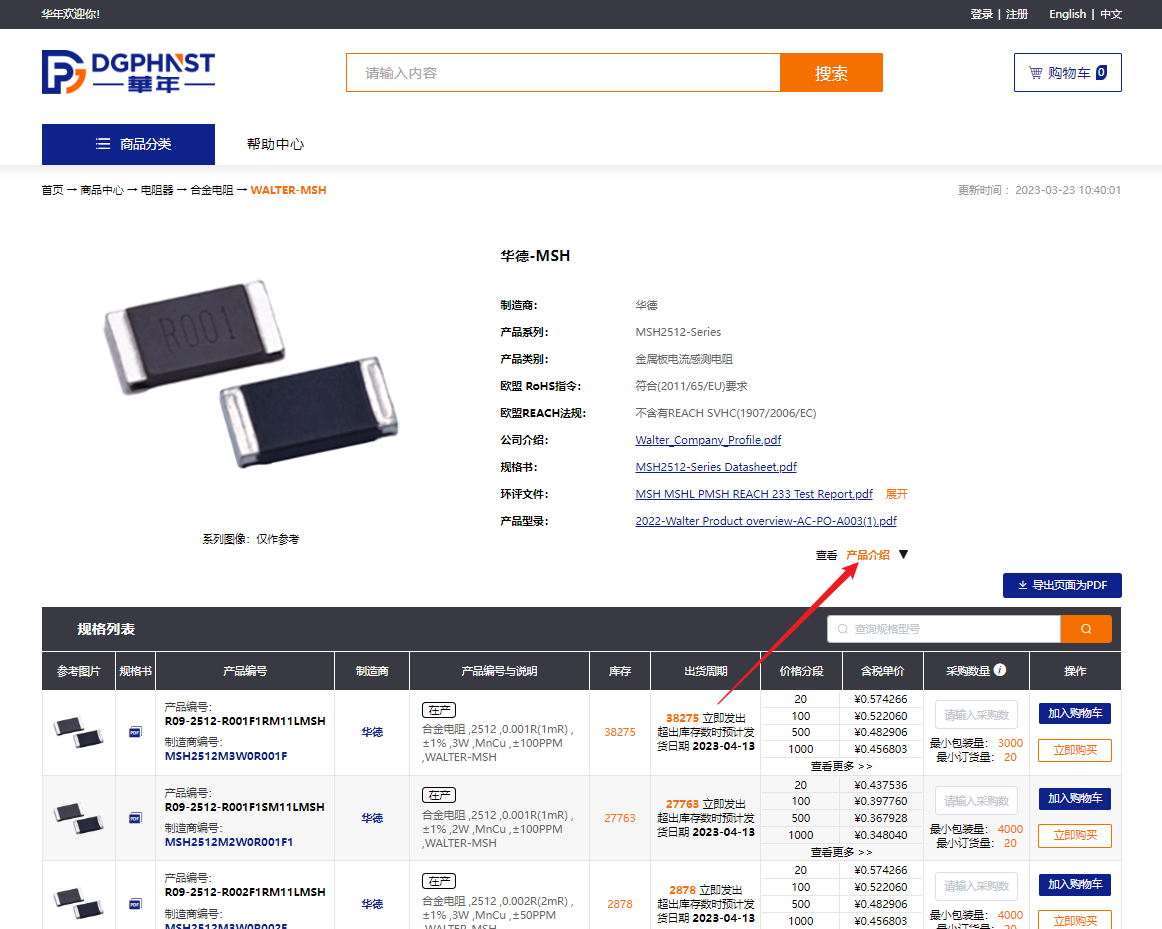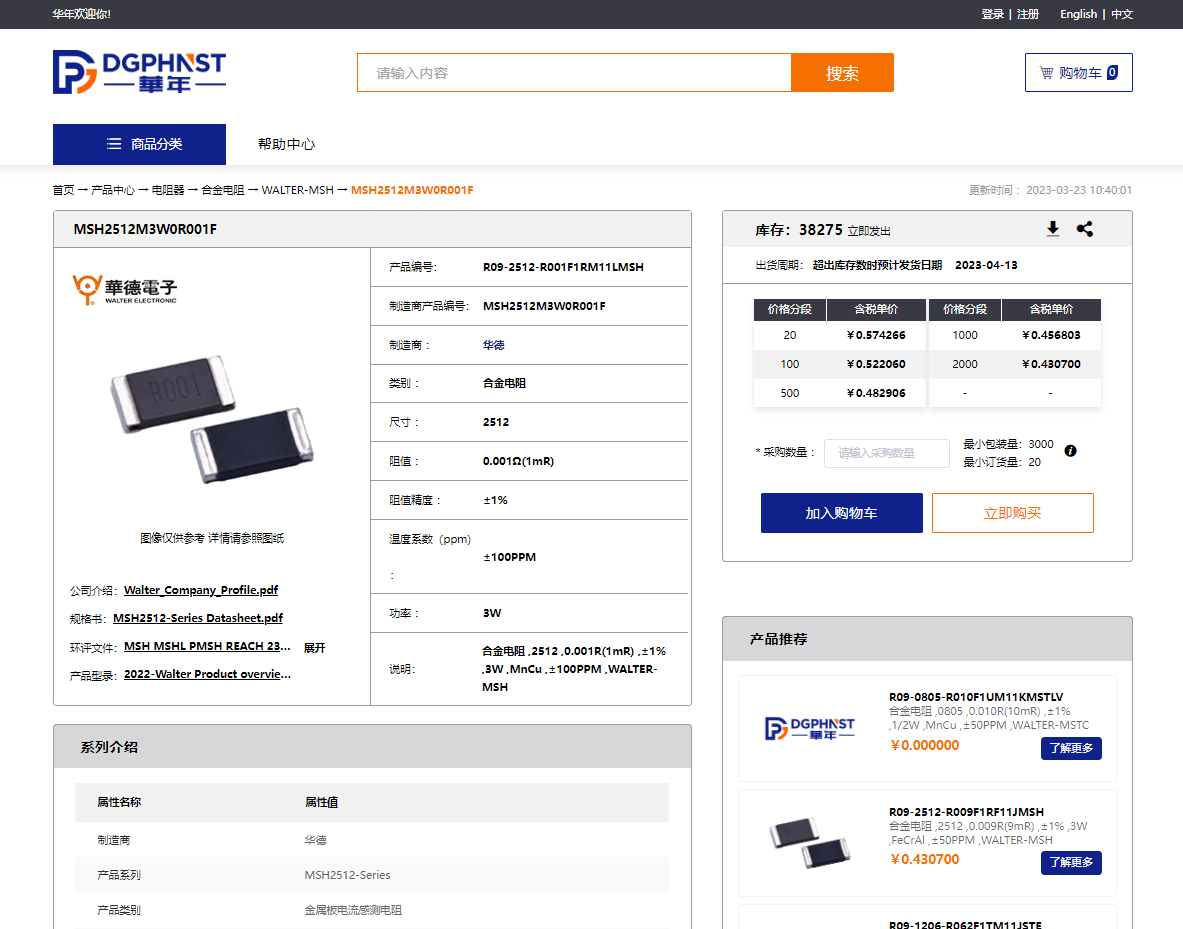 7. You can click the share button to send this page to your colleagues to confirm the product model and performance. You can also click the download button to download this page.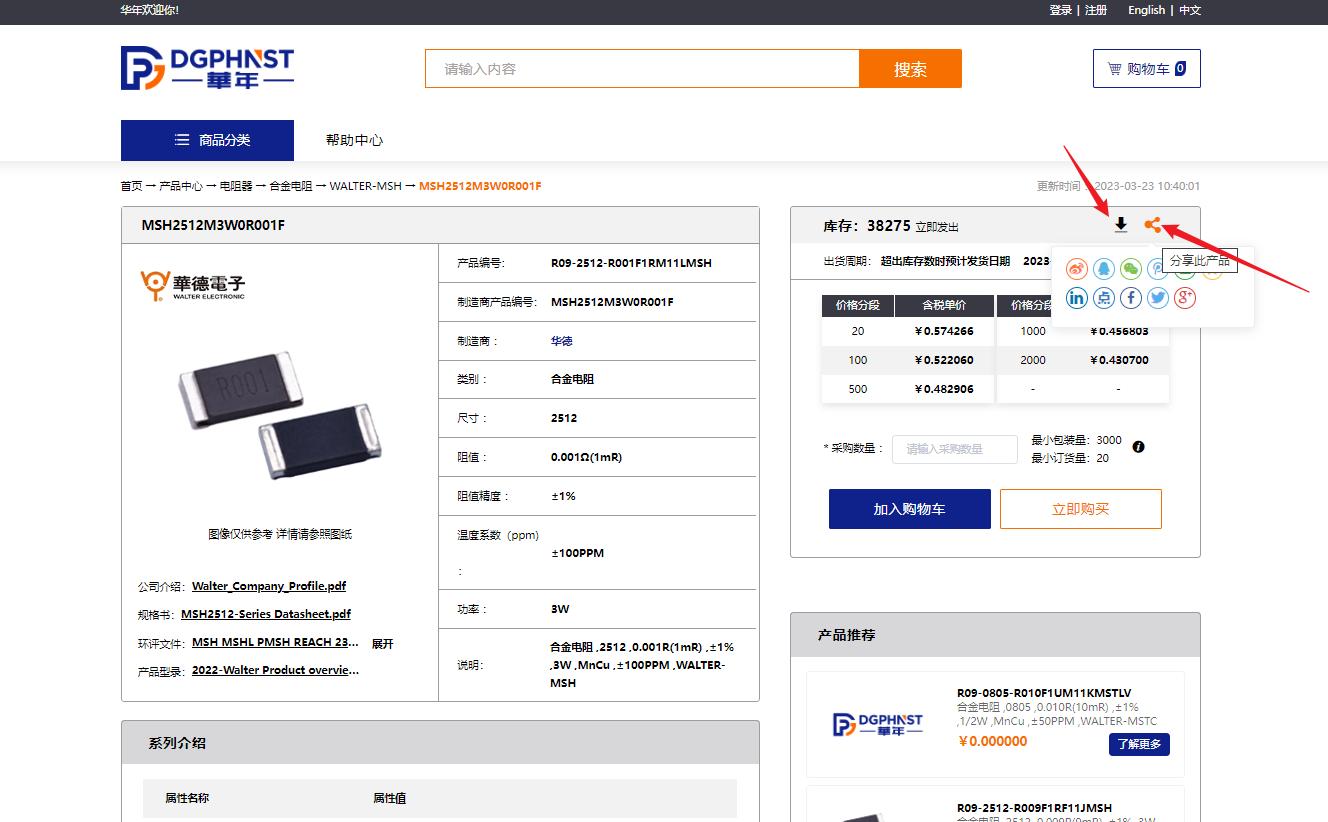 Ordering method:
1. After completing the product selection and adding it to your shopping cart, click the shopping cart in the upper right corner of the page to enter the shopping cart page. After confirming that the purchase quantity, delivery time, and other information are correct, click "Create Order".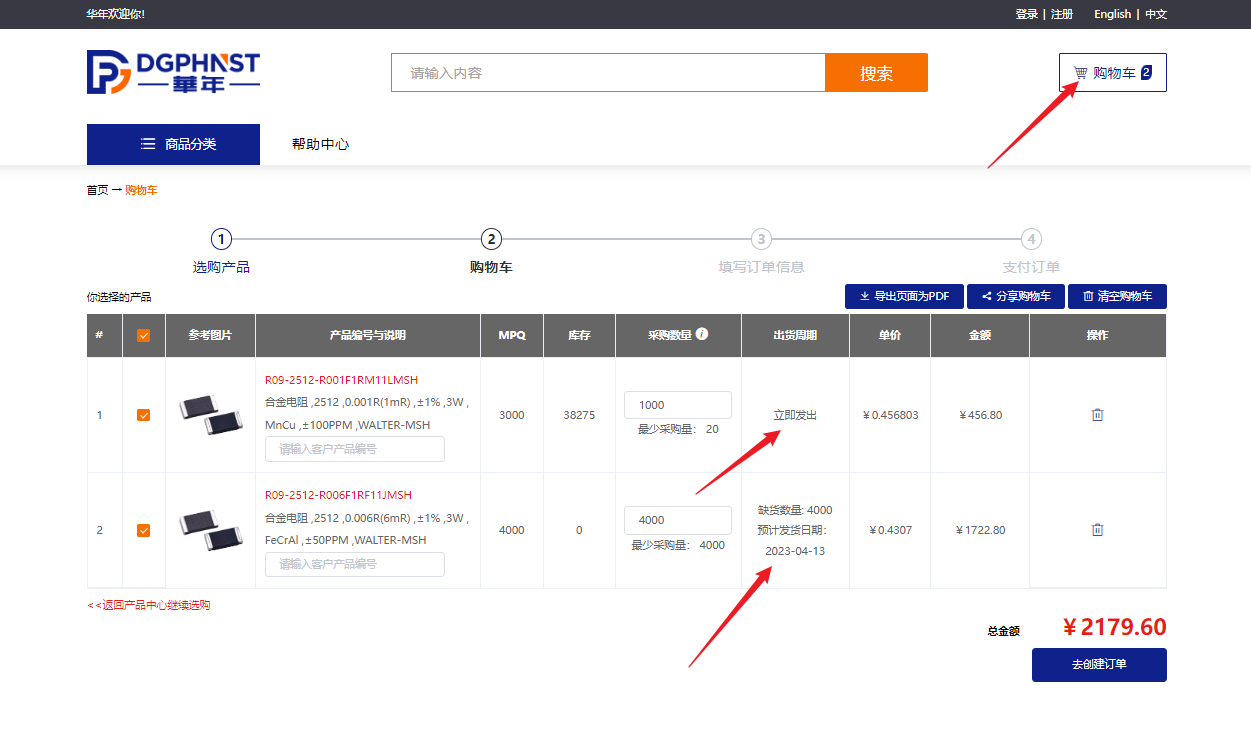 2. Choose the shipping address. If you have already filled in address information in your personal information, you can directly select the address here. At the same time, you can also create new address information. If there are other order requirements, you can indicate them in the remarks.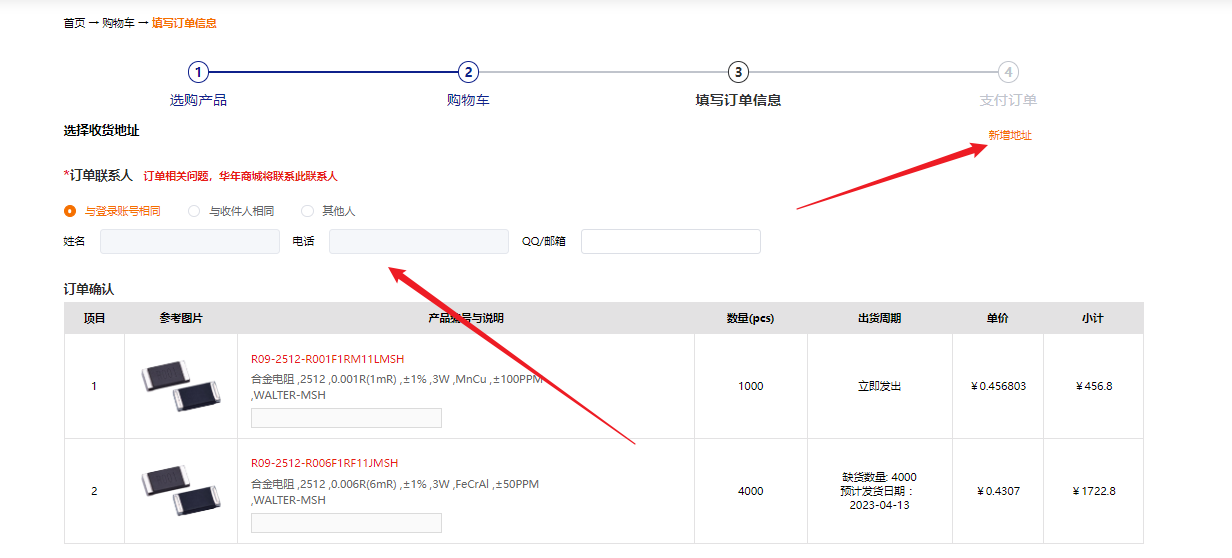 3. After submitting the order, you can make payment. You can choose online payment with WeChat or Alipay. You can also choose offline bank transfer.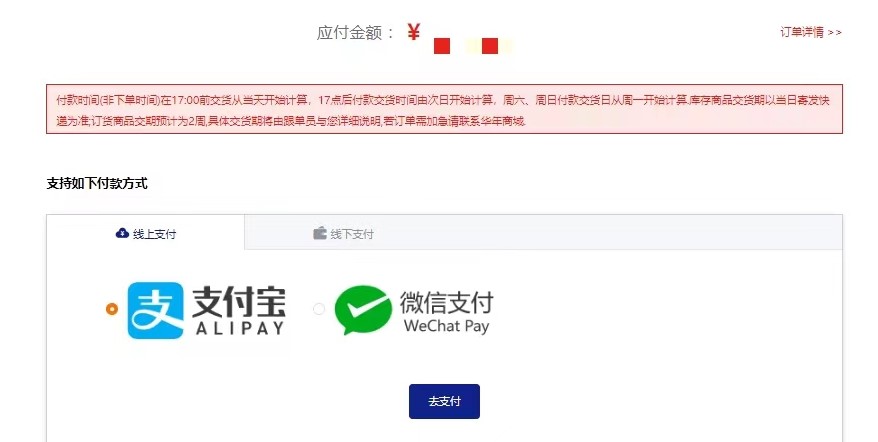 4. After the payment is completed, Huannian will send a notification via mobile phone message to ensure that you can keep track of the order status at any time.